Hi folks!
Back again with a new edition of the slickest blog on the web!! Today's artist was an easy choice since i attended a concert with him yesterday! His name is Georg Wadenius or as we call him in Sweden, Jojje. He's a well respected guitarist who has played with many cats in the U.S.
Born the 5th of May 1945 in Stockholm so earlier this year he celebrated his 70th birthday! Thou i gotta say he really doesn't look like he's 70 no he looks much younger! As a teenager he says he was a "social disaster" when coming home from school all he did has playing guitar! The music came early into his life since his mother was a pianist who played both jazz and classical. She planted "a melodic language" in him. He calls it an "intresting research" when trying to play guitar to rock n' roll, bossa nova, classical, jazz. Very different styles and rhythms.  His first teacher showed and taught him some basic chords to start playing with.
Jojje in front on a session in Sweden 1970.
When he was 18 he studied classical guitar for another teacher but she didn't last long cause Jojje began to improvise and change the songs all the time! Way to go Jojje 😀                                                                                                                             They way he actually began to learn how to play was home when listening to the lp:s and trying to figure the musical grammar of his favorite albums. Today he's a teacher himself and gets lots of questions about playing skills and arrangements. He choses to point to other, what he think, more important things such as how to interact with other and to be someone others wanna play with. As a kid he had no social antennas cause his mom played gigs every evening and his dad had left so he was all alone. Back when he got started he says that there were maybe 4 guys who were concidered great now there's like 4 in every block!
Jojje on the back row far right with Blood, Sweat & Tears sometime in the mid 1970:s.
Jojje also talks about burning bridges by insaulting wrong people. In the 1960:s there was a swedish composer with a huge influence in the business whom later, more or less, discovered ABBA and became their manager. Anyway he contacted Jojje and wanted him to play on some song, well Jojje did NOT like style of the song at all! He was like "you expect me to play this c**p?! You know i'm into jazz i like listening to stuff that challenges me you piece of s**t!!" The stuff he big time rejected was some, at that time, typical swedish chart stuff. Kinda glad and happy music with nonsene lyrics but not the slightest challenging to listen to. This guy didn't forget what a young, ambitious kinda cocky Jojje called him! It happend that he looked back and realize that's why he never got to play on any ABBA sessions. Today he can laugh at it but it does shows that you gotta treat everyone you meat with respect cause you never know if you'll meat them again years later.
Jojje in action with swedish progressive jazz-rock/fusion band Made in Sweden in the late 1970:s.
Here in Sweden he also famous for written many like children songs and theme songs for children tv shows. Despite he never got to record with ABBA instead he moved to America and got to play with Blood, Sweat & Tears, Simon & Garfunkel, Aretha Franklin, Diana Ross to name some. He also joined the band for the Saturday Night Live show in NYC. When living working in NYC he became close friend with a musician, arranger, composer called Rob Mounsey whom is according to Jojje extremely talented. He got Jojje the gig with Simon & Garfunkel and also get him a gig with Donald Fagen. Jojje was hired to play rhythm guitar on Donald's coming album "Kamakiriad" and was called to play some now and then. Donald told him to play "like i/10th of a second after the beat"! The thing is with Donald Fagen and his producer for this album Walter Becker you never know if your playing ends up on the album…               Eventually Walter Becker told him he was the only rhythm guitar player on that album which offcourse is a big time feather in the cap.
The comeback album for Steely Dan after about a decade of absence from the music scene on which Jojje plays lead guitar.
When Walter told him he was the only featured rhythm guitar player on the "Kamakiriad" album Jojje gave him a copy of an album he released in 1986 and told that this is how he sounds when playing solo guitar. Walter actually liked so much what he heard that he hired Jojje for the coming Steely Dan tour over America, picture above.  You know eat or be eaten you can't be shy especially not in America. The album he gave Walter is called "Cleo" and is partially recorded in the U.S. with american musicians and partially in Sweden with swedish and danish players. The scandinavian guys were drummer Per Lindvall and bassist Lars "Larry Danielsson. Some years ago Jojje ran into Per while on vaccation in Marrakech, Morocco. They began talking about restart/replay Cleo and so they did along with keyboardist Jesper Nordenström they recorded an new album called "Cleo II", picture below. It was released last year.
So now i'm gonna do a little different thing cause you'll gonna get a review from yesterday's concert with Cleo. They guys were the 4 names you'll se on the pic above. They're all extremely talented and amazing players and super tight together, especially Per and Lars. They have played together in all kinds of constellations since the 1980:s due to that they have this special bond that only a drummer and bassist gets when been playing together for a long time. Neither Larry or Per are any like "spectacular" players in that way they're doing lot's of soloing but man they groove like crazy. No offense to neither Jojje or Jesper but my focus yesterday were mostly on Per and Larry. The style is a mix of rock, jazz, funk and other genres. They all know what they can and really enjoying playing together while doing a lot improvisation live yet they never lose each other the slightest.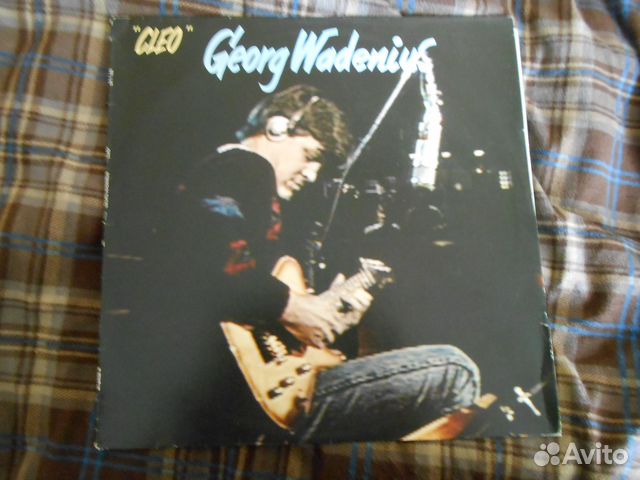 Ok so finally today's song and it's taken from the first Cleo album, picture above, and it's the title track i've choosen. As always enjoy your listening!!
tags: #worldofslickmusic #georgwadenius #bloodsweatandtears #abba #madeinsweden #simonandgarfunkel #arethafranklin #dianaross #saturdaynightliveband #robmounsey #donaldfagen #walterbecker #steelydan #cleo #perlindvall #larslarrydanielsson #jespernordenström